ISSUE 5 | NOVEMBER 2022 | SPOTLIGHT ON THE LATEST RESOURCES
TO SUPPORT HEALTH PROFESSIONALS TO INCREASE VACCINE UPTAKE
AHEAD OF WINTER, THE COALITION FOR VACCINATION
REINFORCES ITS COMMITMENT TO PROTECTING PUBLIC
HEALTH VIA IMMUNISATION
HEALTHCARE PROFESSIONALS ARE ENCOURAGED TO INTENSIFY THEIR VACCINE COMMUNICATION EFFORTS
This year, it is more important than ever to prepare for the winter that awaits us. Vaccines offer critical protection not only against COVID-19 but also against the flu. The importance of routine childhood immunisation is also vital to prevent avoidable outbreaks of diseases such as measles and polio.

The Coalition for Vaccination has acknowledged these issues and is working on promoting the importance of immunisation and the crucial role of health professionals by taking part in campaigns to raise awareness, providing tailored training, and developing resources to support health professionals to communicate with confidence about vaccines. You can read more about our efforts here.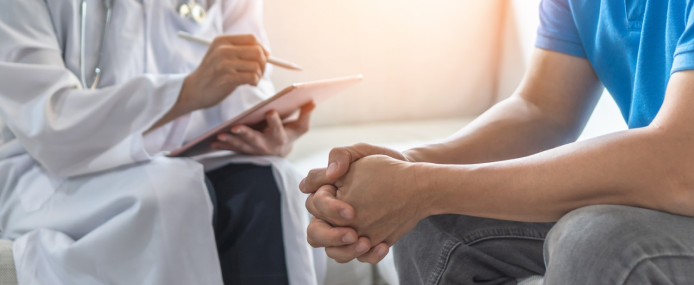 JOIN US FOR THE COALITION FOR VACCINATION CONFERENCE ON 17 JANUARY 2023; FINAL OUTCOMES OF THE IMMUNION PROJECT TO BE HIGHLIGHTED
STARTING THE NEW YEAR WITH A REVIEW OF OUR ACHIEVEMENTS AND OUR VISION FOR THE FUTURE
The Coalition for Vaccination is organising a high-level conference on 17 January 2023 in Brussels. The event will bring together leading experts and policymakers to discuss how to improve vaccine uptake across Europe and share the final outcomes of the IMMUNION project (wrapping up on 31 March 2023).

Click here to register for the event. More details will be published soon – to stay updated, follow the Coalition's social media channels: LinkedIn, Facebook, and Twitter.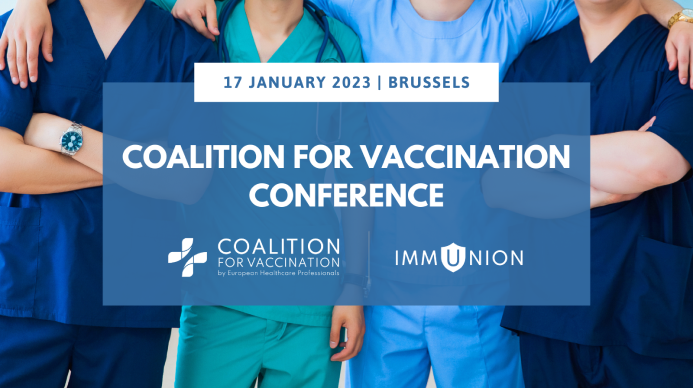 COMBATING VACCINE HESITANCY, ONE RESOURCE AT A TIME
JITSUVAX DEVELOPS LEARNING RESOURCE TO SUPPORT HEALTHCARE PROFESSIONALS
In recent years, we have witnessed a proliferation of anti-vaccination arguments, especially on the Internet and social media. This constitutes a threat to the success of immunisation programmes. What can be done to address this issue?

JITSUVAX, a related initiative of IMMUNION, is working on producing effective resources to help rebut misinformation about vaccines. According to Dr. Philipp Schmid, JITSUVAX team member, "Once we understand the motivation behind an argument, we can tailor our response to the needs of the individual and avoid ineffective one size fits all responses". Their latest learning resource helps to identify the roots of vaccine hesitancy and design tailored responses. You can check it out here.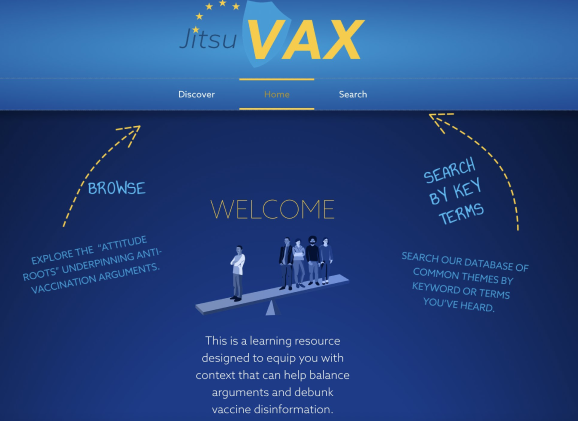 IMMUNION RESULTS HIGHLIGHTED AT THE EUROPEAN PUBLIC HEALTH CONFERENCE (EPHC)
PROJECT PARTNERS PRESENTED 2 POSTERS AT THE HIGH-LEVEL CONFERENCE
Between 9-12 December 2022, the 15th European Public Health Conference took place in Berlin – the first in-person edition since 2019. This year's event focused on "Strengthening health systems: improving population health and being prepared for the unexpected".

Two IMMUNION posters were featured in the exhibition. The University of Antwerp shared information on IMMUNION's training activities, and the Istituto Superiore di Sanità presented a poster on vaccine hesitancy and tools to increase vaccine uptake in the four IMMUNION countries (Italy, Greece, Latvia and Romania). Check out this blog post to learn about the results that were featured in the event.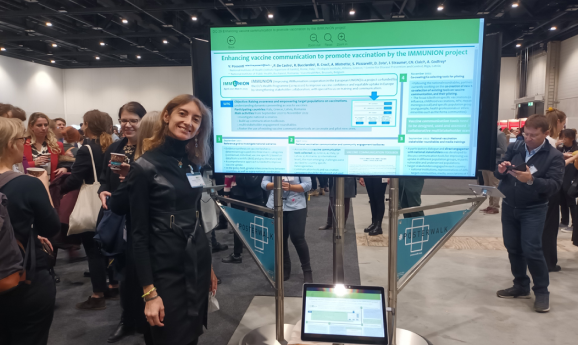 SUPPORTING TRAINERS OF HEALTHCARE PROFESSIONALS IN INCREASING VACCINE CONFIDENCE AND UPTAKE
IMMUNION PARTNER PROVIDES EXTENSIVE GUIDE TO SUPPORT TRAININGS ON VACCINE COMMUNICATION
Back in June, the University of Antwerp, an IMMUNION partner, organised an online training for trainers of healthcare providers or healthcare students from around Europe, on topics covering vaccine literacy and good practices in vaccine communication. The recording of this session is available here.

To further support trainers, the University of Antwerp prepared a background document to serve as a resource for trainers, guiding the organisation and/or improvement of their training efforts. The document contains all the presentations from the online event and many useful tips and tricks. You can read it here or check it out on our website. Recordings of training sessions in Greece, Latvia and Romania based on this guide will also soon be made available on the website.

FACILITATING DIALOGUE TO IMPROVE VACCINE UPTAKE IN DIFFERENT POPULATION TARGETS
NATIONAL VACCINATION STAKEHOLDER ROUNDTABLES AND MEDIA TRAININGS SET THE BASIS FOR NEW TOOLS ON VACCINE COMMUNICATION
In June 2022, four national vaccination stakeholder roundtables and media trainings took place in the four respective project countries: Greece, Italy, Latvia, and Romania. The roundtables involved a wide range of national stakeholders: representatives of institutions, health professionals, civil society, and media. Based on the conclusions from these meetings, partners are moving towards co-creating new tools or co-selecting existing tools on vaccine communication from the IMMUNION Toolbox and piloting them. You can read the full report here.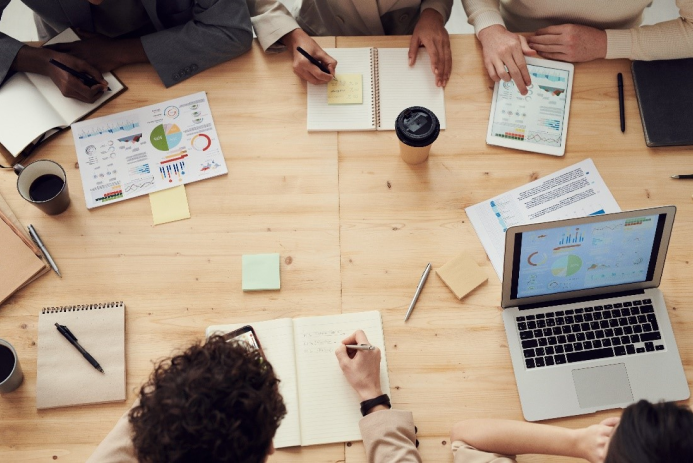 VACCINE NEWS BY IMMUNION PARTNER EURACTIV POLAND
THE ROAD NOT TAKEN: EUROPEAN COUNTRIES CHOOSE NOVEL APPROACHES TO PROMOTE VACCINATION
What is the best way to promote immunisation and explain the benefits of vaccines to the general population? There are several ways in which governments chose to approach this challenge – and some of them stand out as being rather unconventional. From Moldova's decision to leverage the popularity of a football team, to Poland's strategy of addressing the undecided, there is a lot to be learned from these initiatives to engage with people and dispel the myths, as Euractiv Poland analyses in its latest article, which you can read here.
SIGN UP HERE TO STAY UPDATED
AND RECEIVE OUR NEWSLETTER


This project is co-funded by the European Union's Health Programme (2014-2020).